V.W. Fundraising has proven to many schools, newspapers, churches, athletic teams, sports clubs, bands, cheer groups, and community organizations throughout the country that we have programs that work! We believe that customer service is of most importance and that is why we give each and every account our personal touch.
Our office is located in Quincy, Illinois and work primarily with organizations in the Illinois, Iowa,  and Missouri tri-state area but we can provide a variety of our services nationwide. Effective fundraising techniques can make a large difference in your profit margin; choosing V.W. Fundraising ensures that you're choosing the best fundraiser for your group, school, sports team or church.
Let us help make your next fundraiser the most profitable ever!  V.W. Fundraising offers a variety of product choices to fit every fundraising need and pledges to our clients that we will only provide the highest quality products coupled with the best service in an effort to produce the best results.
1-800-496-8931
Scott Westhaus – Owner
Jenny Myers – Office Manager
Carrie Carey – Springfield Sales Manager – 217-414-6086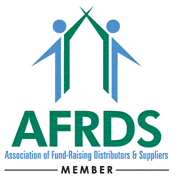 Proud Member of the Association of Fundraising Distributors and Suppliers since 2008