WORLD'S FINEST CHOCOLATE! We're Still the One!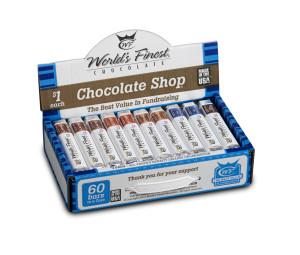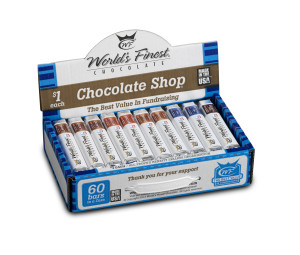 Having trouble finding the $1.00 bar with the 50% profit* (with minimum purchase) your fundraiser needs?  It's time to choose the dependable leader who helps organizations like your raise more money year after year!
YOU MAKE IT PERSONALIZED!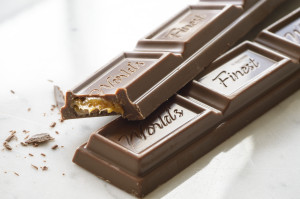 Maximum Returns: 50% Profit.* Every Item.
Best Chocolate: Highest Quality. Finest Ingredients.
Maximum Returns: No Middlemen. No Delays.
Most Variety: $1, $2, & $8 Prices. Best Flavor Selection.
Biggest Value: Enticing Coupon. Promote Purchase.
Our staff is eager to help you have a successful fundraiser for your school, church, group, or sports team. Please call 800-496-8931 to learn about all of World's Finest Chocolate's products or to personalize your chocolate bar fundraiser.