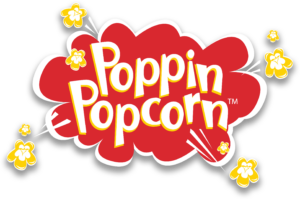 Why Poppin Popcorn:
50% Profit (with minimum purchase)
Programs to fit any need.
           Poppin Packs (Sell for $3/each—50% profit
           Family Size & Premium Flavors (resealable bag)                                                                                                       Online & in-hand brochure sale (40%-50% profit)
Bulk Orders fulfilled within 3-5 days of your order.
Pre-Pack Orders fulfilled within 10 business days of your order placement.
Online Orders—home delivery orders are shipped within 24 hours of placement (excluding weekends and holidays)
Variety of flavors—13 family size, 6 individual size, 4 premium individual size, and 6 snack size flavors
Variety of sizes—family, individual and snack size
The only way you can purchase our popcorn is through a fundraiser.
Fundraising is all we do!!  We grow, pop, and distribute!